Welcome to Honey's Quilling!
Here you can find a wealth of paper quilling inspiration, tips, tricks, resources, and tutorials! Browse below for the latest posts, search the menu at the top for specific subjects, or choose a category from the drop down menu in the right sidebar to explore the site.  Have a question about paper quilling?  Contact me and I'll be happy to help out!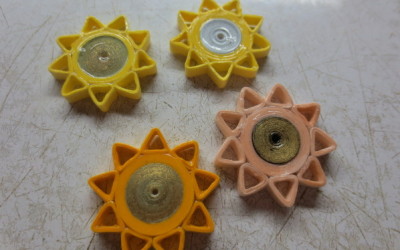 So during this 3 1/2 week vacation I brought some of my quilling supplies as I planned to make a pendant for my sister and some magnets for my mom for a project.  My daughter and I also ended up making a Christmas card for my Grampa. Here is a little peek of the work...